Exceptional, Advanced and Personalized Healthcare

Welcome to exceptional healthcare and a personalized healthcare experience.
The Internal Medicine Clinic at Bangkok Hospital Chiang Mai specializes in the prevention, diagnosis, and treatment of many medical problems adults face. From minor illnesses to chronic diseases, and preventative care, we provide you with coordinated, patient-centered health care by focusing on your individual needs and lifestyle. We believe in establishing an ongoing relationship with our patients to provide the best preventative and routine health care possible.
Our internal medicine physicians are adept at managing conditions like diabetes and high blood pressure or acute conditions such as respiratory infections. If you need a specialty care referral to a specialist such as a cardiologist, endocrinologist, or surgeon, count on your internal medicine doctor to oversee and coordinate your care. Our physicians work hard to ensure that the highest quality of personalized care will be provided to you.
Why Choose Bangkok Hospital Chiang Mai Internal Medicine Clinic
Our primary care services focus on providing personalized and comprehensive care for the whole person.
From preventive care to management of simple conditions or complex illnesses, our medical staff can help you live a fuller, healthier life.
If your primary care doctor refers you for additional testing or consultation with a specialist, the breadth of services available at Bangkok Hospital Chiang Mai makes it easy to access the care you need. Our primary care doctors will manage and guide your care, explain your options, and can make referrals seamlessly.
Our primary care medicine physicians are not just your doctors. They are your partners in health care, committed to providing you with the best care using state-of-art medical equipment in a modern, comfortable facility.

Find a Doctor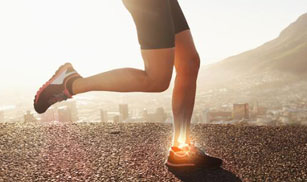 Contact Information

---
Expert Doctor
string(1012) " SELECT a.ID, b.meta_value*1 as med_license, d.meta_value as doctor_status FROM wp_2_posts a INNER JOIN wp_2_postmeta b ON a.ID = b.post_id AND b.meta_key = '_med_license_number' INNER JOIN wp_2_postmeta c ON a.ID = c.post_id AND c.meta_key = '_internal_id' AND c.meta_value IN (171539,140307,36181875,150986,36181850,36181890,170662,160736,140240,140237,36181828,150758,36181909,36181863,140690,170023,150521,36181856,36181889,160625,140227,140233,140236,160105,36181924,140389,140420) INNER JOIN wp_2_postmeta d ON a.ID = d.post_id AND d.meta_key = '_doctor_staus_order' WHERE a.post_status = 'publish' AND a.post_type ='bch_doctor' GROUP BY a.ID ORDER BY doctor_status ASC, med_license ASC "