Compassionate, Advanced, Multidisciplinary Heart Care

Our expert cardiologists and multidisciplinary specialists provide compassionate and advanced cardiac care and personalized treatment programs.
The expert cardiologists at Bangkok Hospital Chiang Mai use non-invasive techniques to focus on the detection and treatment of heart disease, using external tests, rather than instruments inserted into the body, to evaluate and diagnose cardiac disorders. Patients with a history of heart disease, suspected valve disease, or chest pain with unknown causes may be referred by their physician for a non-invasive evaluation.
The cardiac team at Bangkok Hospital Chiang Mai is available to examine and diagnose patients with advanced and unstable heart disease and provide expert care both on an inpatient and outpatient basis. Once your specialist has identified risk factors or existing conditions, they may recommend medication and lifestyle changes to improve your heart's health.
Non-Invasive Cardiac Procedures
Echocardiogram
A hand-held device is placed on the chest that uses high-frequency sound waves to create images of the heart and surrounding structures in order to identify any structural abnormalities and evaluate the function of the heart.
Exercise Stress Test
Exercise stress testing usually involves exercise which is monitored by your cardiologist. These exercises provide your cardiologist with information about how well your blood supply to the heart performs while under physical stress.
Stress Echocardiogram
A stress echocardiogram also called an echocardiography stress test, is a non-invasive diagnostic procedure that combines an echocardiography test with a stress test to determine how well your heart and blood vessels perform during rest and exercise. The test is usually performed on patients suspected of having or already have had coronary artery disease or insufficient blood supply to the heart muscle.
During stress echocardiography, you'll exercise on a treadmill or stationary bicycle while your doctor monitors your blood pressure and heart rhythm.
When your heart rate reaches peak levels, the doctor will take ultrasound images of your heart to determine whether your heart muscles are getting enough blood and oxygen while you exercise.
Your doctor may order a stress echocardiography test if they suspect chest pain is due to coronary artery disease. This test also determines how much exercise you can safely tolerate if you're in cardiac rehabilitation.
The test can also tell your doctor how well treatments such as bypass grafting, angioplasty, and anti-angina or antiarrhythmic medications are working.
Dobutamine Stress Echocardiogram
A dobutamine stress echocardiogram is another form of stress echocardiogram. A dobutamine stress echocardiogram (DSE) test may be used if you are unable to exercise on a treadmill or stationary bicycle. Dobutamine is infused into your body through venous access and causes the heart to beat faster. It mimics the effects of exercise on the heart.
The doctor will take ultrasound images of your heart to determine whether your heart muscles are getting enough blood and oxygen. It is also used to determine how well your heart tolerates activity and your likelihood of having coronary artery disease and evaluates the effectiveness of your cardiac treatment plan.
Holter Monitoring
Holter Monitoring records the electrical activity of the heart during daily activities. The test documents and describes abnormal electrical activity in the heart during daily activities to help doctors determine any abnormal rhythms of the heart and the best possible treatments.
Transesophageal Echocardiogram (TEE)
Transesophageal echocardiography (TEE) is a special type of echocardiogram test that produces pictures of your heart. TEE uses high-frequency sound waves to make detailed pictures of your heart and the connected arteries. The test allows your doctor to find problems in your heart's structure and function.
Unlike a standard echocardiogram, the echo transducer that produces the sound waves for TEE is attached to a thin, long tube that passes through your mouth, down your throat, and into your esophagus. Very clear images of the heart structures and valves can be obtained when compared to standard echocardiograms because the sound waves don't have to pass through skin, muscle, or bone tissue.
Being overweight can interfere with images of the heart. Doctors may recommend using a TEE if you have a thick chest wall or are obese.
Tilt Table Test
The head-up tilt table test is a way to find the cause of dizziness or lightheadedness, or fainting spells suspected to be associated with a drop in blood pressure. During the test, you lie on a bed and you're tilted at different angles (from 30 to 60 degrees) while the service team monitors your blood pressure, electrical impulses in your heart, and oxygen level.
Why Choose Bangkok Hospital Chiang Mai Non-Invasive Cardiology
Our non-invasive cardiology tests utilize state-of-the-art medical equipment to diagnose and treat heart disease.
We use a personalized heart care approach using advanced medical technology and specialty care facilities
Our multidisciplinary team of well-trained doctors, nurses and technicians provide high-quality comprehensive care in accordance with international standards
We're at the forefront of training and joint research in cardiac physiology with affiliations to many international institutions, including the Oregon Health & Science University (OHSU) in the United States.

Find a Doctor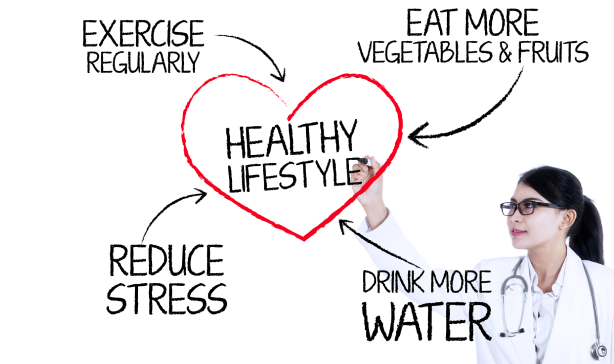 Contact Information

---
Expert Doctor
string(1071) " SELECT a.ID, b.meta_value*1 as med_license, c.meta_value as doctor_status FROM wp_2_posts a INNER JOIN wp_2_postmeta b ON a.ID = b.post_id AND b.meta_key = '_med_license_number' LEFT JOIN wp_2_term_relationships tr ON (a.ID = tr.object_id) LEFT JOIN wp_2_term_relationships tr2 ON (a.ID = tr2.object_id) INNER JOIN wp_2_postmeta c ON a.ID = c.post_id AND c.meta_key = '_doctor_staus_order' WHERE a.post_status = 'publish' AND a.post_type ='bch_doctor' AND ( tr.term_taxonomy_id IN (21,40,41) OR tr2.term_taxonomy_id IN (56,63) ) GROUP BY a.ID ORDER BY doctor_status ASC, med_license ASC "