Compassionate, Advanced, Multidisciplinary Heart Care

Our expert cardiologists and multidisciplinary specialists provide compassionate and advanced cardiac care and personalized treatment programs.
Cardiac catheterization is a procedure used to diagnose and treat certain cardiovascular conditions. Cardiac catheterization is an invasive imaging procedure that allows your doctor to look at your coronary arteries to diagnose coronary artery disease. It can also be used to measure the amount of pressure in your heart chambers and evaluate the function of your heart.
Bangkok Hospital Chiang Mai is a state-of-the-art catheterization care unit with highly trained specialists and advanced medical technology. You can count on our highly trained compassionate heart care team to diagnose and treat your heart conditions.
Why Choose Bangkok Hospital Chiang Mai Cardiac Catheterization Unit
Our cardiothoracic interventionists have access to the latest imaging technologies and among the most advanced cardiac operating suites in Chiang Mai and the region.
Our registered nurses have specialized training and certifications, including CEN (Certified Emergency Nurse), ACLS (Advanced Cardiovascular Life Support), PALS (Pediatric Advanced Life Support), and CPR.
We are a regional leader in adult cardiology, providing high-quality care to patients.
We provide 24/7 coverage and cardiac catheterization lab for the rapid treatment of heart attacks using state-of-the-art technology with the latest advancements in cardiac care.
Catheterization Unit Procedures
Coronary Angiogram (CAG) Study
Your heart needs good blood flow to function properly. If you have coronary artery disease, your doctor may perform a coronary angiogram with heart catheterization to look at how blood flows through your arteries to your heart. Examining your arteries allows your cardiology to find places narrowed from plaque buildup or blockages, the strength of the heart muscles, and the performance of the cardiac valves. A coronary angiogram is recommended for patients suspected of having coronary artery blockages or show symptoms of chest pain, or normal results from an exercise stress test.
Coronary Angiogram (CAG) and Percutaneous Coronary Intervention (PCI)
Percutaneous coronary intervention (PCI) is a treatment for persons experiencing inadequate blood flow to the heart often caused by an abnormal clot inside the coronary artery or a buildup of fatty material within the walls of the arteries. The procedure starts with a coronary angiogram to detect narrowed or blocked coronary artery segments. A determination to perform the PCI will be determined once the doctor has reviewed the coronary angiogram results and determines a PCI is the best treatment option after discussing it with the patient and family.
The goal of PCI is to reopen narrowed or blocked segments of a coronary artery and restore blood flow to the heart. Special tubing with an attached deflated balloon is threaded up to the coronary arteries. The balloon is inflated to widen blocked areas where blood flow has been reduced or cutoff. A metallic stent is usually placed inside the artery to help prevent the artery from narrowing and reducing the chance of another blockage.
Permanent Pacemaker Implantation (PPM)
A Permanent Pacemaker (PPM) is an implantable device used for
long-term
treatment of abnormal heart rhythm (arrhythmias) to keep the heart beating regularly and not too slowly. It consists of a battery-powered pulse generator and leads which connect the pulse generator to the patient's heart. If the heart rate is slow, the pacemaker will stimulate the heart at a desirable rate. Having a pacemaker implanted is usually a very safe procedure with a low risk of complications.
Implantable Cardioverter-Defibrillator (ICD)
An implantable cardioverter-defibrillator (ICD) is a battery-powered device implanted under the skin that keeps track of your heart rate. Similar to pacemakers, thin wires connect the ICD to your heart. If any dangerous heart rhythm is detected the device will deliver an electric shock to restore a normal heartbeat.
ICDs are the first-line treatment for patients at risk for sudden cardiac death due to sustained ventricular tachycardia or ventricular fibrillation. ICDs can prevent sudden cardiac arrest in high-risk patients who haven't had but are at risk for, life-threatening ventricular arrhythmias.
Electrophysiology Studies (EPS) and Radiofrequency Ablation (RFA)
An electrophysiology study (EPS) is a test that shows how electrical signals move in pathways through your heart that help doctors understand the nature of irregular heart rhythms called arrhythmias. During the EPS, the doctor uses special x-rays to see the catheter as it moves inside the heart. The catheter contains sensors that measure how electric signals move through your heart.
Radiofrequency ablation (RFA) is the treatment of choice for many types of arrhythmias. In most cases, the procedure is done at the same time as an EP study. A catheter is placed next to the heart cells that are creating the abnormal electrical signals. The tip of the catheter sends radiofrequency energy to destroy a small area of the heart tissue that is causing the rapid and irregular heartbeats to help bring the heart back to a normal rhythm.
Endovascular Aneurysm Repair (EVAR)
Endovascular aneurysm repair (EVAR) is the repair of an abdominal aortic aneurysm. The aorta is the largest artery in your body and carries blood from your heart to the rest of your organs. An aortic aneurysm is a bulging or dilation in the arterial wall due to weakness or degeneration that develops in a portion of the artery wall. Just like a balloon, the aneurysm enlarges, stretching the walls of the artery thinner which compromises the artery wall's ability to stretch any further. At this point, the aneurysm is at high risk of rupturing and causing potentially fatal bleeding.
Endovascular aneurysm repair (EVAR) is a minimally invasive procedure that involves inserting a stent within the aneurysm through small groin incisions using X-rays to guide the stent into place. The stent provides a route for the blood to flow without pooling in the bulge.
Thoracic Endovascular Aneurysm Repair (TEVAR)
Thoracic endovascular aneurysm repair (TEVAR) is a minimally invasive surgery done with a small incision that is performed to repair a thoracic aneurysm in the upper part of the aorta. The aorta is the largest vessel in your body and carries the blood away from your heart to the rest of your organs. A thoracic aneurysm occurs if the arterial wall weakens and develops a bulge in the weakened area. The TEVAR procedure involves the placement of a covered stent into the weakened area of the artery to reinforce the aneurysm. This provides a route for the blood to flow without pooling in the bulge.

Find a Doctor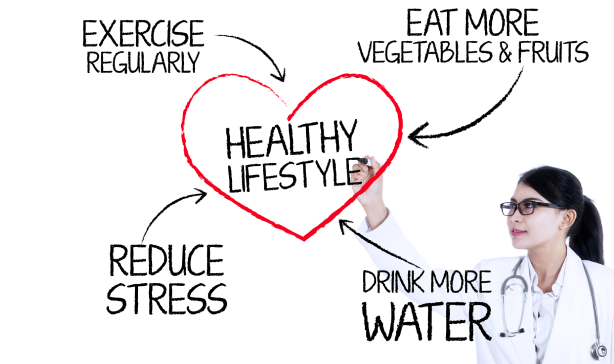 Contact Information

---
Expert Doctor
string(1071) " SELECT a.ID, b.meta_value*1 as med_license, c.meta_value as doctor_status FROM wp_2_posts a INNER JOIN wp_2_postmeta b ON a.ID = b.post_id AND b.meta_key = '_med_license_number' LEFT JOIN wp_2_term_relationships tr ON (a.ID = tr.object_id) LEFT JOIN wp_2_term_relationships tr2 ON (a.ID = tr2.object_id) INNER JOIN wp_2_postmeta c ON a.ID = c.post_id AND c.meta_key = '_doctor_staus_order' WHERE a.post_status = 'publish' AND a.post_type ='bch_doctor' AND ( tr.term_taxonomy_id IN (21,40,41) OR tr2.term_taxonomy_id IN (56,63) ) GROUP BY a.ID ORDER BY doctor_status ASC, med_license ASC "