Quality Dental Care for the Entire Family

We provide top quality dental treatments and services for healthy and beautiful smiles.
At our dental practice, oral health is our passion and high-quality dental care is our goal. Our dental team is committed to providing a pleasant experience and exceptional, personalized care. We offer a complete range of comprehensive dental services for the whole family in a comfortable environment, including preventive, restorative, and cosmetic services. Our goal is to assist each patient in achieving and maintaining long term dental health and a beautiful smile.
Your comfort is our top priority while we take care of your dental health. We offer sedation dentistry for people with dental phobia or anxiety to help the patient feel calm and relaxed during treatment. Our doctors and staff will work with you to make your office visit as relaxing and pain-free as possible.
At the Bangkok Hospital Chiang Mai Dental Clinic, we take the time to explain all of your treatment options and possible outcomes. We offer technologically advanced dental facilities because our patients deserve the best in comfort, safety, and efficiency. Our dental team stays abreast of the latest diagnostic and treatment tools available to provide treatment to patients in a modern, state-of-the-art dental office.

Find a Doctor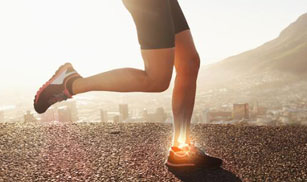 Contact Information

---
Tel: +66 (0)52 089 783

Call Center: 1719
Dental Clinic
" Service Hours: Monday to Saturday 08.00 AM – 08.00 PM Sunday 09.00 AM – 05.00 PM "
Expert Doctor
string(943) " SELECT a.ID, b.meta_value*1 as med_license, d.meta_value as doctor_status FROM wp_2_posts a INNER JOIN wp_2_postmeta b ON a.ID = b.post_id AND b.meta_key = '_med_license_number' INNER JOIN wp_2_postmeta c ON a.ID = c.post_id AND c.meta_key = '_internal_id' AND c.meta_value IN (150082,150106,150162,36181802,36181921,171471,150018,150096,36181866,150028,150027,150611,160668,150619,36181821,36181895,36181871,150136) INNER JOIN wp_2_postmeta d ON a.ID = d.post_id AND d.meta_key = '_doctor_staus_order' WHERE a.post_status = 'publish' AND a.post_type ='bch_doctor' GROUP BY a.ID ORDER BY doctor_status ASC, med_license ASC "